The Best Social Simulation Video Games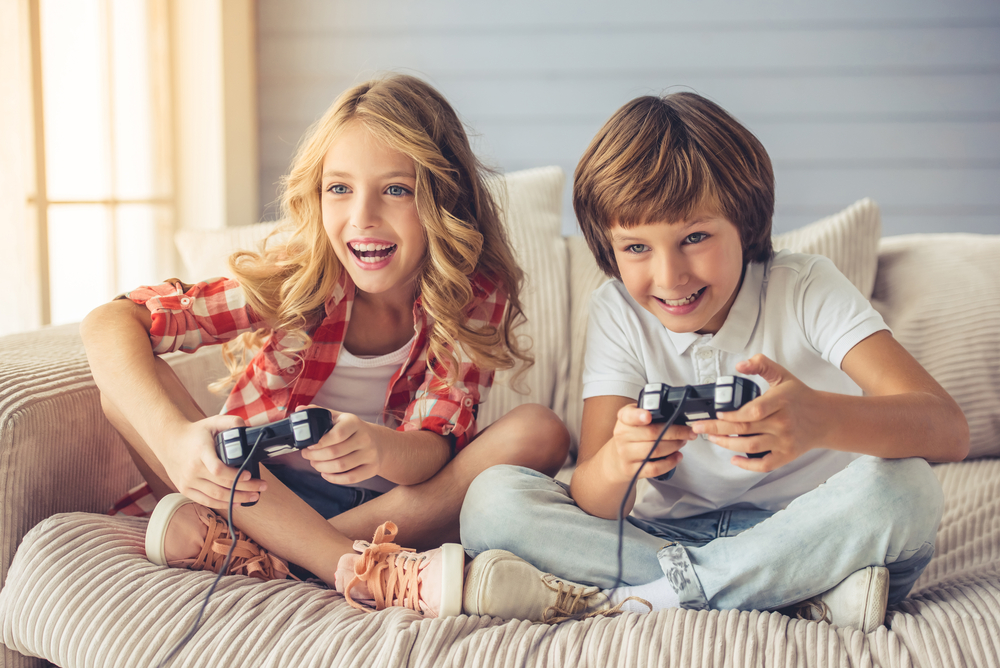 Social simulation games have been popular for decades now, ever since games like The Sims were released. They're cozy, relaxing, and casual types of games that focus less on action and more on building a world for yourself. Often there are colorful characters to befriend and a bevy of custom objects to collect and decorate with. We love casual social sim games and can't wait to share some of our favorites with you. Read on to learn more real life simulation games.
What to Look For
We wanted to choose the best of the best for our list of social sim games. Some aspects of life simulation games we looked at include: the depth of gameplay, which consoles it plays on, and the richness of the story. If deep gameplay with tons of collectibles to find is your jam, you'll love Animal Crossing: New Horizons on the Nintendo Switch. This is one of the best social sim games for modern consoles and has hundreds of hours' worth of content. Plus, it's great to play online with friends or strangers. For a deep, emotionally rich story, we suggest Spiritfarer. It tugs on the heartstrings and has fantastic gameplay to match, making it one of the best 2D games of modern times. Each game on our list is truly magical. Keep reading and you'll see what we mean.
Nintendo Animal Crossing: New Horizons Nintendo Switch
One of the best social sim games of all time, this island life game lets you decorate an entire island to your liking, including your own house that can be upgraded over time.
The latest Animal Crossing game was highly anticipated, and it delivered in spades (quite literally, as you use shovels frequently). This iteration brings more unique objects to collect than ever and a ton of new features. For starters, you can visit other islands which may or may not be inhabited. You can collect resources there and occasionally meet a new character to invite to your village. Later on in the game, you can even design the very contour and shape of your island. You get to build cliffs, waterfalls, and rivers and adorn them with beautiful paths, statues, and so much more. The gameplay follows the standard Animal Crossing format: collect items to sell and earn bells to pay off your house loans. Each time you pay off the debt, the infamous Tom Nook will offer to renovate your house with more rooms. This will incur another, even higher debt, but it's well worth it for the space to decorate.
Pros:
Continuously updated
Seasonal events with unique items
Plenty of characters and personalities to explore
Great dialogue that's charming and silly
Cons:
Some of the dialogue can get a bit repetitive after a while
Iam8bit Spiritfarer Nintendo Switch
With an inspirational story, this game takes you on a trek through deep emotions combined with engaging gameplay.
Grab a box of tissues, because this game is ready to hit you straight in the heart. In Spiritfarer, you take on the role of Stella, the new ferry master for a spirit boat that takes newly deceased spirits to the afterlife. You'll talk with them and learn about their stories while guiding and caring for them. It's truly a heartwarming, tear-jerker of a storyline. The gameplay is also fantastic, mixing elements of platforming and resource gathering. Unlock new additions to your ship and arrange them thoughtfully to maximize checking on various tasks and collecting jellyfish in tumultuous storms. Ultimately, you'll ferry all of the characters to the great beyond, with many valuable lessons to learn and feelings to feel along the way.
Pros:
Gorgeous visuals and design aesthetic
Great combination between action and building
Smooth, fluid animations
Handdrawn art style
Cons:
Can be tedious managing all of the resources and keeping track of spirits' needs
The Quantum Astrophysicists Guild Cozy Grove Standard
This is one of the best casual games for relaxing and getting into character-driven stories.
One of the best casual games has gotten rave reviews for a reason: this game is brilliant. It has beautiful artwork, an enchanting story, intriguing characters, and fantastic gameplay, all making this a game that's hard to put down. The crux of the game dev story is in your dealings with ghosts. You'll collect items for them to advance the story and over time learn about their pasts. Each day the island starts off grey and dreary. As you give items to the ghosts, the island slowly gains its color back. But then it resets the next day, leaving you to continue foraging, mining, fishing, and cooking. It combines solid gameplay with memorable characters for a brilliant, deep experience.
Pros:
Unique art style
Continuous updates to the game
Interesting, thoughtful dialogue that doesn't get repetitive
Cons:
Not as many items to collect or decorate with than a game like Animal Crossing
Nintendo Selects Animal Crossing New Leaf: Welcome Amiibo
This portable life sim game is world-renowned for its charming style, memorable characters, and rich gameplay.
Animal Crossing is easily one of the top cozy games to play on the go. New Leaf brings everything you love about the Animal Crossing series to the 3DS. It has fruit to grow, insects and fish to catch for the museum, and treasures to seek. You'll curate your home and town with decorations you can purchase at the local store. You'll randomly encounter a selection of characters from the impressive roster totaling 333. They each have a unique personality and look based on various animals. Ultimately, the world is your oyster in Animal Crossing. This game is one of the best cozy games you can buy for either consoles or handhelds, period.
Pros:
Has online play
Quirky and charming dialogue
Introduces new characters to the series
Cons:
Since it's an older game, we don't expect any new updates from Nintendo
Team17 Digital Ltd My Time at Portia Nintendo Switch
This social sim game lets you rebuild an entire town by earning new tools, resources, and blueprints by completing quests.
It's time to get to work in this finely-crafted life sim game. In My Time at Portia, you're the daughter or son of a famous builder, set off to this developing town to build it up. Your goal is to rebuild your father's old workstation so that you can create items and make renovations on the once well-developed Portia. Along the way, you'll meet kooky townsfolk and take on missions to unlock new tools and resources. There's plenty to do, so this is a great game for players that like to stay busy. Unlike most other social sim games, this one even has a combat element. This game is the complete life simulation package and is sure to delight all sorts of gamers.
Pros:
There are 50 villagers to meet and learn about
Enormous depth, easily hundreds of hours of gameplay
The combat sequences offered a fresh break from the management gameplay
Cons:
Loading times are often long due to the large maps
Frequently Asked Questions
What is a social simulation game?
Social sim games let you live in a virtual world, taking care of it, collecting items, and getting to know the inhabitants. Some such as Sims will have various mini-games, while others might focus on farming certain resources. Usually, you'll have to complete various tasks such as crafting items, growing and collecting resources, catching bugs or animals, and other such duties. These games also might have a currency system that lets you upgrade your home with custom decorations.
Why is Animal Crossing so popular?
Animal Crossing is one of the most popular social sim games because of the amount of customization you can do. There are hundreds of unique objects, many of which you can only get by completing seasonal or random events. There's a lot of personalization, so you can really give your virtual home your own touch.
About the Author
Why Trust Us
With the constantly shifting landscape in the world of technology, GameRevolution seeks to provide gamers and tech-enthusiasts with the information they need to select the right products for their needs. Since 1996, our experts have used their knowledge on all the latest gadgets – everything from headphones to standing desks – to help millions of people navigate specs and answer common questions.