The Best Smart Alarm Clocks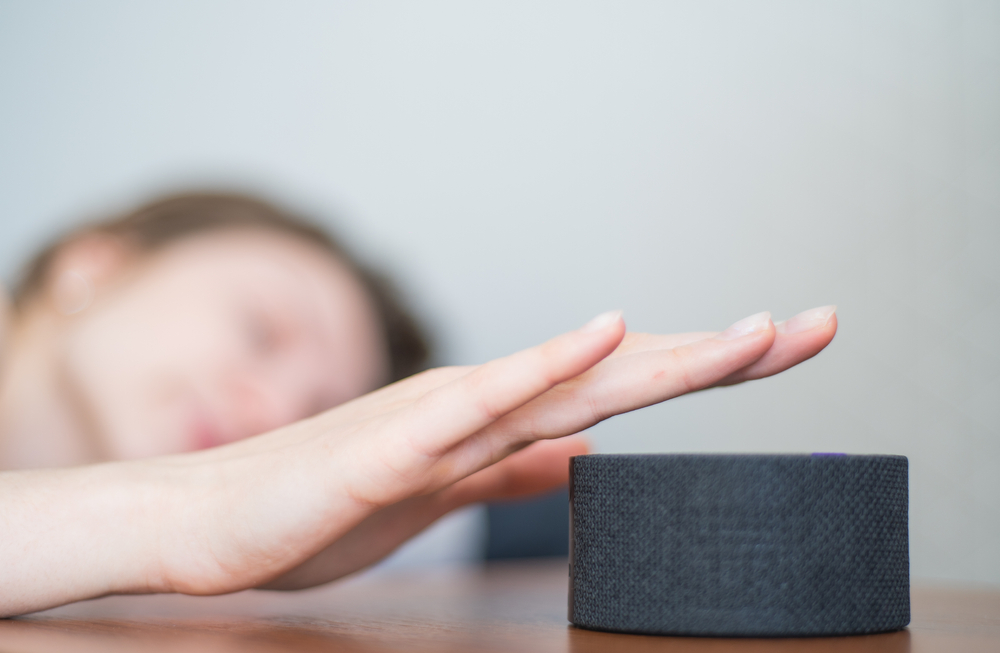 Waking up early in the morning is never easy, but the right alarm clock can help you rise and shine better than ever. With modern technology, there are all kinds of smart alarm clocks with special features to help you fall asleep, stay asleep, and wake up feeling refreshed and ready to go. We've scoured the market to narrow down the best of the best and help you find the one that's right for you.
What to Look For
When narrowing down the best smart alarm clocks, we considered available audio features, phone connectivity, lighting options, and price. For example, if you want a smart alarm clock that can create white noise and doubles as a nightlight, the Hatch Rest+ baby and kids sound machine alarm clock has a well-rounded assortment of convenient features. If you want something a bit simpler and more affordable, the DreamSky digital alarm clock with battery backup offers lots of practical features at a great price. Read on to see all our top picks and find the smart alarm clock that's right for you.
Hatch Rest+ Baby & Kids Sound Machine Alarm Clock
This versatile alarm clock comes with a charging base to offer up to eight hours of portable battery life.
If you're looking for an alarm clock with smartphone compatibility that's soothing for both kids and adults alike, this may be the one for you. This alarm clock from Hatch has easy controls via the Hatch app and allows for customizable lights and sounds that you can adjust from the palm of your hand. This model also has a charging base for up to eight hours of battery life, so you can even use it on the go or in places that don't have an electrical outlet. For kids, you can pair lights and sounds to cue them for their bedtime routine, making it easier to round them up for a good night's sleep. Whether you use it for yourself or your little ones, this alarm clock has plenty of features to offer.
Pros:
Easy to control with the app
Portable design with charging base
Up to 8-hour battery life
Great for pairing light and sound cues
Cons:
Very bright even at low settings
Hatch Rest Baby Sound Machine Alarm Clock
This alarm clock additionally works as a sound machine and a nightlight all in one handy device.
Babies and children are notoriously heavy sleepers, but they're also prone to wake up crying in the middle of the night or resisting going to sleep altogether. If you're looking for a better way to help soothe your children to sleep, this alarm clock from Hatch is here to help. In addition to acting as an alarm clock, it also functions as a sound machine and nightlight all in one device. You can lull your kids to sleep with white noise, wind sounds, ocean noises, or even lullabies and bedtime stories. It comes loaded with features to adjust the illuminated colors during bedtime and wake-up time to help cue your child's sleep routines. Best of all, you can control all of it from your phone with the app. Say goodbye to stressful nights and hello to restful mornings with this convenient alarm clock.
Pros:
Functions as a sound machine and nightlight
Adjustable custom color hues
Optional library of sounds including lullabies and bedtime stories
Programmable colors for bedtime and wake-up routines
Cons:
Some app features may require purchasing a membership
Philips SmartSleep Wake-Up Light
Wake up in a more natural way with this sunset and sunrise-simulating alarm clock.
Waking up to the rising sun can be a natural part of maintaining a healthy circadian rhythm, but with our modern work-life balance, that rarely happens for most 9-5 employees. If you're looking to wake up in a more natural way than a blaring alarm clock, this wake-up light from Philips could be just what you need. It features a simulated sunset and sunrise to help you fall asleep soundly and wake up more naturally. It also comes loaded with five natural wake-up sounds that can ease you awake instead of shocking you with a harsh alarm noise. You can adjust the brightness and sound settings, so it's extremely customizable to your own preferences. No matter how you choose to use it, this alarm light is a great way to get more in touch with nature and wake up feeling better than ever.
Pros:
20 different brightness settings
Simulated sunset and sunrise
Five natural wake-up sounds
Functions as a bedside lamp
Simple tap to snooze
Cons:
SMARTRO SC91 Projection Alarm Clock
Shine a light on the time and temperature with this convenient projector alarm clock.
Rolling over in bed to get a better view of your alarm clock can be a force of habit for some people, but with this projector alarm clock from SMARTRO, it's a thing of the past. This alarm clock can project the time and temperature on a wall or ceiling of your choosing, and it even has adjustable settings to change the brightness of the projection during day and nighttime hours. You can connect up to three remote sensors to read the temperature and humidity in different areas, then cycle through all three in the projection. It even features a 12-hour weather forecast to help plan your day. Whether you want a better view of the time or you want a convenient way to check the weather without leaving your bed, this clock can do it all.
Pros:
Can connect up to three wireless remote temperature sensors
Projects the time and temperature on a wall or ceiling
Reads indoor and outdoor temperatures
Options to set dual alarms with weekday and weekend schedules
Forecasts the weather 12 hours ahead of time
Cons:
May have difficulty connecting remote sensors
DreamSky Digital Alarm Clock With Battery Backup
This practical alarm clock comes with all kinds of minimalist bells and whistles at a great price.
In the world of feature-filled alarm clocks, it can be hard to find a no-nonsense alarm with practical functions at a good price. If you're looking to go back to basics, this may be the clock for you. This alarm clock from DreamSky sports a straightforward design, featuring a large LCD screen and easy-to-use controls. Despite its old-school look, this alarm clock can display the temperature, weather conditions, the date, and even automatically adjust to time zones and daylight savings time. Best of all, the price point is almost too good to be true. For a convenient hybrid of traditional analog design and modern technology, this alarm clock is hard to beat.
Pros:
Adjustable brightness
Can run on AC power or batteries
Displays temperature, date, and more
Great price
Large LCD display
Cons:
May run into problems with auto-setting time
Frequently Asked Questions
What makes a smart alarm clock different from a regular alarm clock?
Smart alarm clocks typically have tech-savvy features and may be able to connect to your smartphone via Bluetooth or a wireless signal. These features can include weather updates, music syncing, light options, and more. Traditional alarm clocks typically play music from the radio and feature an analog clock.
Can my alarm clock track my sleep patterns?
No. Some smartphone apps can track your sleep patterns, but they usually require a Fitbit or similar device to physically measure your pulse to determine when you're asleep. Since alarm clocks aren't connected to you physically, they can't do this. However, if you use your phone as an alarm, there are apps where you can command your phone to wake you up within a certain sleep cycle relative to a desired wake-up time. It's possible that alarms will integrate this technology in the future.
About the Author
Why Trust Us
With the constantly shifting landscape in the world of technology, GameRevolution seeks to provide gamers and tech-enthusiasts with the information they need to select the right products for their needs. Since 1996, our experts have used their knowledge on all the latest gadgets – everything from headphones to standing desks – to help millions of people navigate specs and answer common questions.