The Best Gifts For Sonic The Hedgehog Fans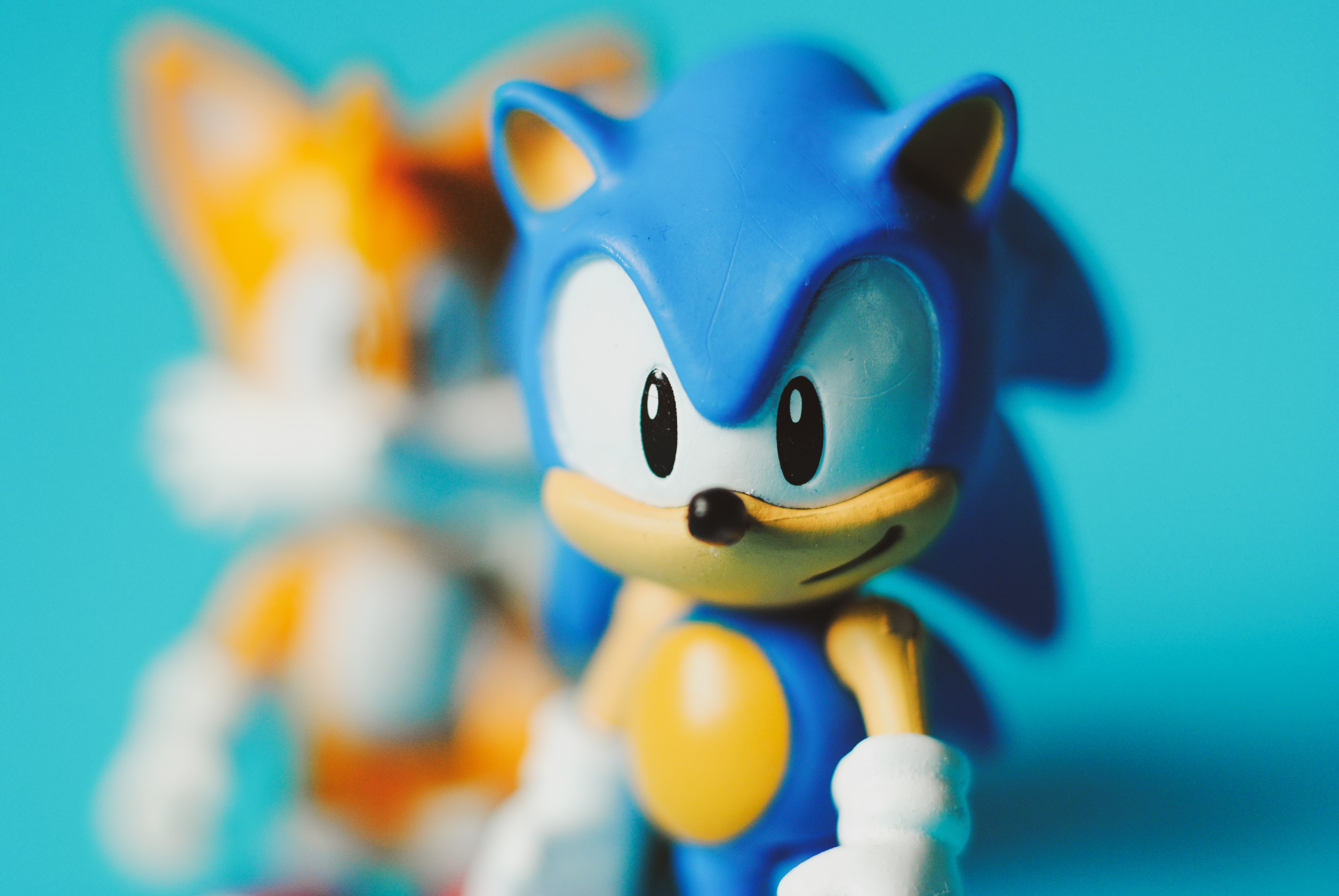 Sonic the Hedgehog has been a staple icon of gaming for decades. (Sonic 2 on the Sega Genesis is still one of our favorite games of all time.) And now, with the feature films keeping us entertained, the thrill lives on. For Sonic fans of all ages, there are a lot of delightful themed toys, decorations, and collectibles on the market. So to help you find the best ones, we've come up with this list. Check out the best gifts for Sonic the Hedgehog fans here.
What to Look For
To find the top gifts for Sonic fans, we asked these questions: Is it for play, decoration, or practical use? What ages is it good for? Is the price fair for the quality? And which Sonic characters does it include? For example, if you want a great set of figures to play with that has plenty of different characters, we have just the ticket. The Sonic the Hedgehog action figures from Hionwudo are perfect for all ages of Sonic fans. They're poseable, durable, and super fun to play with. Something a bit more practical would be the Sonic the Hedgehog character robe. This is great for kids to wear around the house or as a costume. Read on below for more on our favorite Sonic the Hedgehog gifts.
Franco Kids Sonic the Hedgehog Plush
Almost any fan would love to have this awesome plush version of the main hedgehog himself.
What could be better than having your own plush version of the spiky-haired hedgehog himself? This Sonic plushie is a dream come true for fans of the series. It's nice and large, so you can properly play with it or pose it. The outer material feels lovely and soft, making this an excellent plushie for cuddling. It's a durable toy that will last for years with good care.
Pros:
High-quality stitching won't rip easily
It can be spot cleaned with a damp cloth
Filled with quality stuffing
Bright colors
Cons:
Accutime Sonic the Hedgehog Kids Watch
This digital watch for kids not only looks great but functions accurately as well.
When you check the time, this Sonic watch from Accutime keeps the heroic hedgehog within sight. It features the three main characters from the games: Sonic, Tails, and Knuckles. It's lightweight, affordable, and perfect for kids. The RGB lights add a dash of flashiness and are sure to delight. With this watch, you can teach your young ones the importance of time management, keeping them engaged with the lovable characters and vibrant lights.
Pros:
Great for younger kids
It can be easily read in the dark
Long battery life
Durable construction
Cons:
It might be hard to read in direct sunlight
Sonic the Hedgehog Red Running Shoes Plush Cosplay Slippers
These plush slippers are one-size-fits-all for fans of all ages.
Sonic's iconic red shoes can now be yours with these adorable plush slippers. They're super comfortable and great for wearing around the house. Of course, you can always use them as part of a cosplay costume. Since they just use velcro to strap in, a wide range of shoe sizes fit in these slippers. They won't give you extra speed, but at least you'll look awesome wearing them.
Pros:
It fits most children and adults
Comfortable to wear for long periods
A grippy underside adds traction for greater safety
Cons:
A bit large if you wear a men's size 11 or larger
Sonic the Hedgehog Sonic Character Robe
Young fans will love this cozy bathrobe that transforms them into the speedy hedgehog himself.
As kids, we adored Sonic the Hedgehog from the games, shows, and comics. If you know a young one with a similar enthusiasm for Sonic, this robe makes for a great gift. It's great for young boys and girls that want to be comfy but feel like a speedy hedgehog. This can easily double as a Halloween costume, saving you from having to buy one down the line. And, of course, it's machine washable, so you can always be fresh for a race or to fight Dr. Robotnik.
Pros:
Super-soft fabric
Fits children well
The pockets are well-sewn and won't rip
Also available in Tails and Knuckles versions
Cons:
It's not very absorbent, so you still have to dry off with a towel after bathing
Hionwudo Sonic The Hedgehog Action Figures
This set of figures can be posed in various ways for a fun gift that any fan can enjoy.
Sonic and the gang have come to life in these awesome action figures. They're poseable, so you can set them up however you like. And these figures are also great for imaginative playing. Whether you're a kid or an adult, these are the perfect gift for Sonic fans of any age. We love the variety of figures here — they've even included the powered-up Super Sonic.
Pros:
Multiple joints for a good variety of poses
Makes for great cake toppers for birthdays
Pieces like arms and heads can be snapped on if accidentally taken apart
Cons:
It only comes with two stickers instead of the set pictured
Frequently Asked Questions
Who are the main characters in Sonic the Hedgehog game?
The first new character is Tails, Sonic's devoted sidekick. Next is his rival, Knuckles, an echidna that can glide, climb walls, and punch hard. Newer characters include Shadow the Hedgehog and Amy Rose. The main villain they fight is called Dr. Robotnik in the US games, while in Japan, he's known as Dr. Eggman.
What kind of gifts do Sonic fans like?
It's quite easy to buy presents for Sonic fans. They typically like anything adorned with Sonic, such as towels, clothing, stickers, etc. Another excellent gift is a figure or plush of one of the Sonic characters.
About the Author
Why Trust Us
With the constantly shifting landscape in the world of technology, GameRevolution seeks to provide gamers and tech-enthusiasts with the information they need to select the right products for their needs. Since 1996, our experts have used their knowledge on all the latest gadgets – everything from headphones to standing desks – to help millions of people navigate specs and answer common questions.