The Best Open World Video Games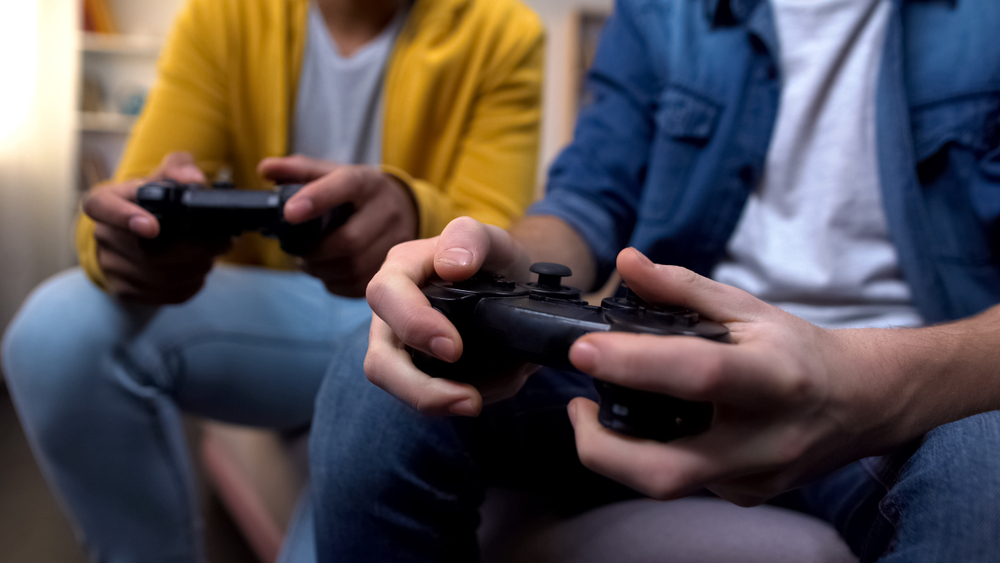 Whether you're a hardcore gamer or a casual fan, there's a good chance you've played an open-world video game before. Though the genre has been growing for years, games like Skyrim, Grand Theft Auto, and Minecraft have taken it to new heights. With more games adopting an open-world style, they're getting more popular than ever. If you're looking to pick up a new open-world game, you're in the right place. We've narrowed down the best games on the market to help you sort through the options and find one that's right for you.
What to Look For
When narrowing down the best open-world video games, we considered the game's overall plot, graphics, gameplay, and price. For example, if you want a fun and lighthearted game that's fit for players young and old, The Legend of Zelda: Breath of the Wild from Nintendo is a great option. If you're looking for something with incredible graphics and a compelling plot, Hogwarts Legacy deluxe edition from WB Games offers the best and brightest of modern gaming visuals. Read on to see all our top picks and find the right open-world video game for you.
BANDAI NAMCO Entertainment Cyberpunk 2077
Take on all the heart-pounding excitement of fighting your way through the metropolis with this groundbreaking game.
If you're looking for an extra dose of futuristic action and adventure, look no further. Cyberpunk 2077 is loaded with intense gameplay, sprawling cityscapes, and detailed visuals, making this combo a gamer's dream. In the game, you can explore both the light and dark sides of the metropolis to complete quests and climb your way through an ever-evolving story that changes as you make decisions. With so many next-level features and vivid graphics, this game is sure to impress.
Pros:
Great price
Comes with updated patches for fixed glitches
Exciting gameplay
Stellar ray-tracing visuals
Continually changing storyline
Cons:
Patches take up a lot of memory
Nintendo The Legend of Zelda: Breath of the Wild
Run, climb, and fly your way through gorgeous landscapes and fun-filled quests with this beautifully-designed game.
The Legend of Zelda has been a fan-favorite gaming franchise since its first release in 1986, and it's only grown bigger and better in the decades since. With Breath of the Wild, The Legend of Zelda took on new features, making revolutionary changes from the games in the past and inspiring a new wave of open-world games. In addition to an engaging storyline and undeniably fun gameplay, it introduced a massive map to explore and offered new, intuitive mechanics for fighting, climbing, flying, and more. It serves as a breath of fresh air to the franchise and produced a transcendent experience that both old and new fans can enjoy.
Pros:
Features an extremely large map to explore
Includes exotic landscapes like mountains, volcanos, deserts, and more
A detailed process for gaining ingredients
Hundreds of hours of gameplay, if not more
Cons:
Only available for the Switch
WB Games Hogwarts Legacy Deluxe Edition
Explore the world of Harry Potter in this visually-stunning and immersive open-world game.
The Harry Potter franchise has been massively successful with the books, movies, merchandise, and even theme parks they've produced, but with the new Hogwarts Legacy game, they've traveled into new territory. This game is the first open-world Harry Potter game ever created, taking influence from games like Skyrim to fill out the gameplay with massive amounts of quests and minuscule details that make the game completely immersive. With incredible graphics, a stellar storyline, and familiar settings from the books and movies, you can dive headfirst into the world of Hogwarts and experience it all firsthand with this groundbreaking game.
Pros:
Includes settings like Hogsmeade and the Forbidden Forest
The deluxe edition comes with exclusive content
You can create a custom character
You can learn spells, master potions, and even fight in magic battles
Great graphics
Cons:
PlayStation Ghost Of Tsushima Director's Cut
Wield your blade gracefully like a true samurai in this beautiful, challenging game.
Combat is an important part of most action and adventure video games, but if you're looking for a game that goes above and beyond the ordinary, this may be the one for you. Ghost of Tsushima follows the story of a samurai as he protects Tsushima Island from the Mongols in feudal Japan, and the stunning visuals and detailed combat mechanics aim to capture the beauty and elegance of Japanese culture. With 4k resolution and a higher frame rate than most games, this game is meant to be a vivid experience. It also utilizes adaptive triggers and haptic feedback for a more immersive fighting process. Rather than carry a gun, you get to wield a samurai blade with craftsmanship and precision. For fans of anime or Japanese culture, this game is a dream come true.
Pros:
4K resolution targeting 60fps
Includes authentic lip sync for Japanese voiceover
Fight more accurately with adaptive triggers
Smooth combat controls
Fast loading times
Cons:
May not be suited for beginners gamers
PlayStation Horizon Forbidden West Standard Edition
Discover new worlds and entertaining quests with this breathtaking fantasy game.
If you're a fan of fantasy games, Horizon Forbidden West is one you may want to look out for. It combines the entertainment and challenging gameplay of blockbusters like God of War with the lighthearted landscapes and creative visuals of games like Jak and Daxter. In this game, you can explore a futuristic version of America, filled with almost-prehistoric obstacles and enemies. It utilizes searching for spare parts to build necessities, adding an element of strategy to the skill involved. Whether you enjoy striking visuals, fantastical characters, or larger-than-life gameplay, this game has it all.
Pros:
Contains creative characters
Includes battles using strategy and skill
You can create weapons and gear from salvaged parts
Set in a futuristic, fantasy version of America
Cons:
Contains unstoppable video sequences
Frequently Asked Questions
What was the first open-world video game?
This can depend on what genre of open-world game you're referring to, but the first open-world 3D action/adventure game is considered to be Mercenary, which came out in 1985. The first open-world racing game was Turbo Esprit, which was released in 1986. Due to the success of these early games, the genre kept growing for decades.
What does open-world mean in a video game?
An open-world game usually follows looser guidelines regarding maps and quests, meaning that the player can travel freely and play the game at their own pace as opposed to more traditional run-and-gun style games. While open-world games do have limited map sizes and out-of-bounds areas, they usually allow the player to explore the entire area that's available to them.
About the Author
Why Trust Us
With the constantly shifting landscape in the world of technology, GameRevolution seeks to provide gamers and tech-enthusiasts with the information they need to select the right products for their needs. Since 1996, our experts have used their knowledge on all the latest gadgets – everything from headphones to standing desks – to help millions of people navigate specs and answer common questions.