The Best Handcuffs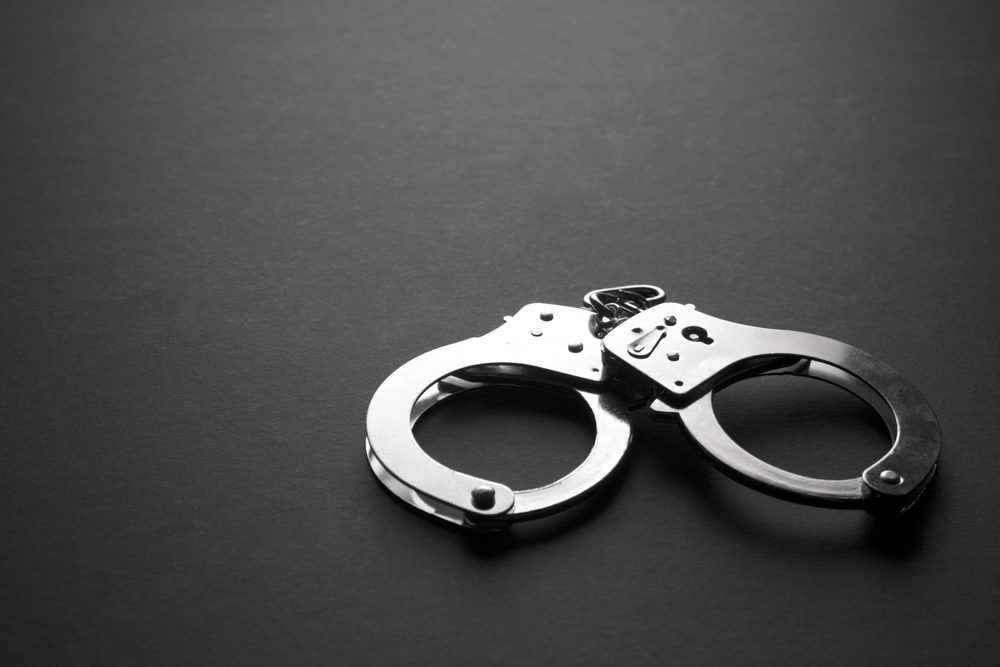 A sturdy set of handcuffs can come in handy, whether you're an officer, a private detective, or a security guard. But even if you're just a prop master for a movie set or theater, nothing looks more realistic than an actual pair. Fake handcuffs can be a flimsy risk, but a good set should be reliable, resistant to wear and tear, and easy to use. Check out our list of the best handcuffs below and find a pair that is right for you.
What to Look For
When choosing our favorite handcuffs, we looked for ones that easily close and lock tightly, don't rust or break, and offer an excellent value for their price. Vipertek's professional-grade handcuffs are the perfect balance between quality and price, with a double lock feature that prevents them from being tightened further after locking. For an even more affordable option, Heartland GreatDeal's steel handcuffs can't be beat. Their very reasonable price makes them perfect for costumes or being used on movie sets and plays. Keep on reading to learn more.
Vipertek Double Lock Professional Grade Handcuffs
The versatility and strength of these handcuffs make them an all-around winner.
Handcuffs don't need to be fancy, but that doesn't stop Vipertek's professional set from looking great. With a sleek, matte black finish, they look high-quality and won't blind you in the sunlight. They're double locking, ensuring they'll stay the size you set them at without budging. Their heavy-duty steel design prevents them from breaking during heated situations. Best yet, these handcuffs are very reasonably priced, making them perfect for being used as a prop or in a real-life situation.
Pros:
Quality design at an affordable price
Keys can be used on other handcuffs
The matte-black finish can help reduces reflections
Cons:
Over time, the finish may scrape or wear away, though the overall strength remains
Rothco Peerless Model 700 Handcuffs
With a modern spin-rivet link, these handcuffs are more durable than ever.
Rothco's Peerless handcuffs have built themselves a reputation for being high-quality and reliable. But their Model 700s have brought this storied brand to a new level. They have a new spin rivet construction that helps make them more durable than older models, which is essential when they're put to constant use. They also have an updated lock mechanism that provides an improved ratcheting action for a smoother experience.
Pros:
Smooth action
Include a double-lock tab for extra security
The classic ratcheting sound helps indicate the tightness
Cons:
The keyhole may be smaller than on other cuffs
Heartland GreatDeals Double Locking Police Handcuffs
Whether you're looking for props for a movie or just an inexpensive pair to use in a pinch, this pair won't break the bank.
Whether you're working on a movie set or play, it's important that your props look real. And while these handcuffs from Heartland GreatDeals are extremely cheap, they're definitely the real deal. They're made from solid steel and have a nice, understated black finish. And like professional-quality handcuffs, this pair is double locking, allowing you to set the exact width of the cuffs that you want to ensure maximum comfortability.
Pros:
Very affordable
Fit a range of wrist sizes
Sturdy and hefty weight
Cons:
Aren't quite professional quality
Smith & Wesson 350103 Handcuffs
These classic handcuffs boast a strong nickel construction and a standard size.
Smith & Wesson's name dates back to the Wild West, and they've been known since that time to create quality products. Their 350103 handcuffs are no exception, with their classic look and sturdy feel. They have two chain links connecting them, keeping a person's hands held two inches apart. They come with a pair of standard-sized keys and feature a professional-grade double lock system. Best yet, they have a beautiful nickel finish that gives them their familiar vintage look.
Pros:
Work reliably
Don't scratch easily
Feel solid and have a good weight
Cons:
The sliding double lock feature can take a bit of time to get used to
Vipertek Heavy Duty Hinged Professional Handcuffs
Consider these handcuffs if you need professional-grade equipment.
When you're trying to detain a person, you can't afford to risk your own personal safety. Vipertek's hinged handcuffs offer even more security when it comes to preventing someone from being able to move their hands around. Their triple-hinged design leaves less room for them to wriggle around and does an even better job at restricting movement than chain-linked ones. While chain-linked handcuffs can let someone's wrists move freely, this set limits the directions they can turn. Best yet, they won't loosen over time, ensuring you stay safe as you operate.
Pros:
Made from high-quality steel
Fairly lightweight yet super strong
Easy to maneuver and lock
Cons:
Their professional build comes at a higher price, but it's still a great value for the quality
Frequently Asked Questions
What are the advantages of double-locking handcuffs?
Double-locking handcuffs prevent the ratcheting mechanism from moving in and out, which is important when detaining someone. If the handcuffs inadvertently get tighter, it could pose a risk to the detainee, cutting off their circulation. If they get looser, then your own risk of harm drastically increases. Different handcuffs utilize different double-locking methods, so be sure to familiarize yourself with the one on yours.
Are hinged handcuffs better than chain-linked ones?
Hinged handcuffs have their advantages and disadvantages over chain-linked ones. Chain-linked cuffs often leave around two inches of space between a person's hands, possibly giving them room to resist or pick the lock. Hinged ones have less space, providing you with a little more security. And because they do a better job at restricting wrist movement, it is harder for an individual to slip them under their feet to get their hands in front of their body. On the other hand, because they keep hands held closer together, they can be more difficult to apply on a resisting individual.
About the Author
Why Trust Us
With the constantly shifting landscape in the world of technology, GameRevolution seeks to provide gamers and tech-enthusiasts with the information they need to select the right products for their needs. Since 1996, our experts have used their knowledge on all the latest gadgets – everything from headphones to standing desks – to help millions of people navigate specs and answer common questions.